Kom kennismaken met ontmoetingsplek 'De Welkom'

Wat?
Ontmoetingsplek 'De Welkom' is er voor en door mensen. Je kan er een tasje koffie of thee drinken, nieuwe mensen leren kennen, je zegje doen, een spelletje spelen, de krant lezen of een gratis infomoment volgen rond een actueel thema.
Wanneer?
Elke dinsdag van 13u. tot 16u.
Wakosta?
Nikske!
Waar?
Ontmoetingsplek 'De Welkom', Pas 255, 2440 Geel.
Vragen?
Bel naar Stefanie op het nummer: 0456/24.99.32
Geelse schepen van participatie komt naar ontmoetingsplek 'De Welkom'
Wanneer?
Donderdag 10 februari 2022 van 13u. tot 15u.
De thee en koffie zullen klaarstaan vanaf 12.30u.
Wat?
Marlon Pareyn komt uitleg geven over de participatieraad in Geel.
Waarom?
Vorig jaar hebben we een fijn en strijdvaardig traject afgelegd naar aanleiding van 17 oktober: Wereldverzetdag tegen Armoede. Het thema toen was: participatie. Een moeilijk woord om te bedoelen dat iedereen evenwaardig moet kunnen deelnemen aan de SAMENleving.
We hebben een brief opgesteld en voorgelezen aan de burgemeester en aan de schepen van sociaal beleid. Marlon Pareyn, schepen van participatie, had er op dat moment graag bij geweest, maar kon niet aanwezig zijn omwille van ziekte. We overhandigden hen toen ook een armoedebril. Herbekijk hier het filmpje:
Daarnaast kwamen we te weten dat er een participatieraad in Geel is. Wat juist een 'participatieraad' is, komen we te weten tijden het bezoek van Marlon aan 'De Welkom'.
Wakosta?
Niks!
Waar?
Ontmoetingsplek 'De Welkom', Pas 255, 2440 Geel
Heb je nog vragen?
Contacteer Stefanie op het nummer: 0456/24.99.32 of stuur een mailtje naar: al-arm.vzw@hotmail.com.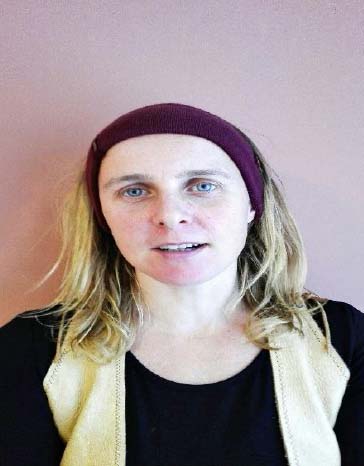 Adres:
Vzw Al-arm
Pas 255
2440 Geel
Facebook: vzw Al-arm Geel
Nieuwsbrief: Ontvang de nieuwsbrief in je mailbox.
–> Wat moet je hiervoor doen?
Ga naar de website: www.vzwal-arm.be.
Vul je voornaam, familienaam en email in. Om je te abonneren dien je ook akkoord te gaan met het privacybeleid.
Na inschrijving ontvang je een bevestigingsmail van vzw Al-arm.
     –> Wanneer je moeilijk of geen toegang hebt tot internet, ontvang je de nieuwsbrief in de brievenbus.